Populárne aktuality
viac top aktualít

Novinka
Ktoré štúdiá pracujú na hrách pre PlayStation VR?
pridal matus_ace 16.3.2016 o 0:56
PS4
Sony po včerajšom oficiálnom predstavení ceny a termínu vydania pridáva detaily o štúdiách, ktoré pre ich PlayStation VR technológiu pripravia hry. VR príde v priebehu októbra a odvtedy do konca roka by sme sa mali dočkať 50 titulov, ktoré ho budú využívať. Vieme napríklad už o Battlezone od Rebellionu a ďalších. Celkovo ale na hrách pre túto technológiu pracuje už 230 štúdií a Sony prezradilo, ktoré to sú.
Sú tam známe a aj menej známe mená. Iné známe zase chýbajú. Taktiež sú na zozname aj štúdiá, ktoré sa už podobne pokúšali presadiť v minulosti, aj keď to nie je ich primárna sféra. Napríklad From Software, ktorí chceli priniesť core titul pre Kinect v podobe svojho Steel Battalion, no dopadlo to katastrofou. Snáď sa vtedy poučili a teraz to dopadne oveľa lepšie.
Japonsko:
ACQUIRE Corp.
Active Gaming Media Inc.
ARC SYSTEM WORKS CO.,LTD.
ATLUS
BANDAI NAMCO Entertainment Inc.
BANDAI NAMCO Studios Inc.
Bimboosoft
CAPCOM CO., LTD.
COLOPL, Inc.
Cygames, Inc.
D3 PUBLISHER Inc.
DIGITAL WORKS Entertainment Inc.
FromSoftware, Inc.
Gemdrops, Inc.
GRASSHOPPER MANUFACTURE INC.
GREE, Inc.
GungHo Online Entertainment, Inc.
IDEA FACTORY Co., Ltd.
KADOKAWA CORPORATION
Kadokawa Games, Ltd.
KOEI TECMO GAMES CO., LTD.
Konami Digital Entertainment Co., Ltd.
LEVEL-5 Inc.
MAGES.Inc
Marvelous Inc.
monobit Inc.
POLYGON MAGIC, INC.
SEGA Games Co., Ltd.
Solid Sphere, Inc.
Spike Chunsoft Co., Ltd.
SQUARE ENIX CO., LTD.
SUNCORPORATION,Inc.
wise Inc.
XING INC.
Ázia:
Beijing Phantomisreal Technical Co., Ltd.
Beijing SHI GUANG MENG HUAN Technology Ltd.
Beijing Wansiwei Culture Development Co., Ltd
Fighter Network Tech Co.,Ltd
Gamepoch, Inc.
Geronimo Interactive Co.,Ltd
Hangzhou Yuanqu Technology Co.Ltd.
Happy Elements
JOYCITY Corporation
NEKCOM ENTERTAINMENT
NetEase (Hangzhou) Network Co., Ltd
Ourpalm Co., Ltd
Perfect World Co., Ltd
ROI GAMES
Shanghai Famiku Co.,Ltd.
Shanghai Renyou network technology Limited
Shanghai SinceMe Network Technology
Shanghai XINDONG Network Corporation Limited
Skonec Entertainment
Suzhou Snail Digital Technology CO., Ltd
TianShe Media Co.,Ltd
Ultimate Creators Technology(Beijing)Co., Ltd
USERJOY Technology Co., Ltd.
Winking Entertainment Corporation
Xiamen Happiness Technology, Ltd., Co
XPEC Entertainment Inc.
Severná Amerika:
2K Games
4 Corner Games
Archiact Interactive Ltd.
Charm Games
Choice Provisions
Cloudhead Games
Cyan, Inc.
Devolver Digital
Double Fine Productions
Drool
Electronic Arts Inc.
E McNeill
Empty Clip Studios
Enhance Games
Enyx Studios
FarSight Studios
Finish Line Games
Fire Face
Fire Hose Games
Flippfly
Frame Interactive
Frima Originals
GameCoder Studios
Glass Bottom Games
Glowstick Games
Happy Dance Studios
Harmonix Music Systems, Inc.
Headless Chicken Games
Heavy Iron Studios
High Voltage Software, Inc.
Highwire Games
Hollow Games
Icosahedra
IMGNATION Studio
IN|Framez Technology Corp.
Innervision Games
Iris VR Inc.
KO_OP
Legendary
Limitless Ltd.
Madorium Interactive
Major League Baseball Advanced Media
Minority Media
Namazu Studios LLC
N-Fusion Interactive Entertainment
Niko Maki
No Goblin
Oddworld Inhabitants
OPQAM
Other Ocean
Otherworld Interactive
Owlchemy Labs
Phantom Compass
Pixel Ripped Inc
POLYTRON / KOKOROMI
PouncingKitten Games
Prologue Games
RalphVR
Refract
Reload Studios
Schell Games LLC
Skybound Interactive
Slice VR
Solus Games
Steel Crate Games
Sunken Places
The Stork Burnt Down
Three One Zero
TOTWISE
Truant Pixel
Turbo Button
Uber Entertainment
VirZOOM Inc.
VRMonkey
Warner Bros. Interactive Entertainment
WayForward Technologies, Inc
White Elk LLC
White Lotus Interactive, LLC
ZeroTransform
Európa:
505 Games
Abstraction Games B.V.
Agharta Studio
Aldin Dynamics
Atom Universe Ltd
Auroch Digital
Avalanche Studios
Beatshapers Ltd.
Big Ant Studios
bitComposer Interactive GmbH
Bithell Games
Black Forest Games GmbH
BlitWorks
Blunt Instrument Studios
Boneloaf
Bossa Studios
Bulkhead Interactive
CCP Games
Chroma Coda
Climax Studios
Coatsink
Codemasters ®
Crytek
Dakko Dakko
Deck13 Interactive
Digital Confections
Dovetail Games
Escapist Games Ltd
Fabrik
Fierce Kaiju
Fireproof Games
FuturLab
Gaijin Entertainment
GOATi Entertainment Pty Ltd
Grip Digital s.r.o.
Hammerlabs
Hello There
Honor Code
Housemarque
Just Add Water (Development), Ltd
JUST FUNNY GAMES
Kite & Lightning
Llamasoft Ltd.
Lucid Games
MICROÏDS
Milestone Srl.
Mindfield Games
Mint Games
MixedBag
narayana games
nDreams
Neko Entertainment
Ninja Theory
Nnooo
Nosebleed Interactive
Paw Print Games
Penny Black Studios
Pentadimensional Games
Poppermost Productions
Prideful Sloth
Psytec Games Ltd
Pub Games
Rebellion
Recluse Industries
Samurai Punk
Secret Sorcery Limited
Sigtrap
Simian Squared
Slightly Mad Studios Ltd
Sólfar Studios
Spunge Games Pty Ltd
StellarVR
Stirfire Studios
Sumo Digital Ltd
Tammeka
Tarsier Studios
TECHLAND
The Farm 51
Toxic Games
Triangular Pixels
Ubisoft
Untold Games
Vertigo Games
Virtual Toys
VR Bits
vTime Limited
Wales Interactive
Čo sa týka samotných titulov, zatiaľ sú potvrdené:
100ft Robot Golf
Ace Combat 7
Adrift
Albino Lullaby
Allison Road
Apollo 11 VR Experience
Aquarion Evol
Ark: Survival Evolved
Atom Universe
Bad Bird
Battlezone
Chernobyl VR Project
Classroom Aquatic
Crystal Rift
Cult County
Cyber Danganronpa
Dead or Alive Xtreme 3
Dead Secret
Distance
Dreams
Eagle Flight
Earthlight
Eclipse
EVE: Valkyrie
Fated
Final Fantasy 14 (demo)
Futuridium VR
The Gallery: Six Elements
GNOG
Godling
Golem
Gran Turismo Sport
Harmonix Music VR
Headmaster
Hyper Void
Job Simulator
Joysound VR
Jurassic Encounter
Kitchen
Loading Human
Megaton Rainfall
Mind: Path to Thalamus
Mortal Blitz VR
Omega Agent
Paranormal Activity VR
Pollen
Psychonauts in the Rhombus of Ruin
QUBE
Rez Infinite
RIGS
Robinson: The Journey
Rush of Blood
Snow
Star Wars Battlefront VR Experience
Summer Lesson
SuperHyperCube
Tekken 7
The Assembly
The Deep
The Getaway: London Heist
The Hum: Abductions
The Mars 2030 Experience
The Modern Zombie Taxi Co.
The Occasional Encounter
The Playroom
Thumper
Thunderbird
Trackmania Turbo
Until Dawn: Rush of Blood
Vector 36
VEV: Viva Ex Vivo
Visage
VizionEck
War Thunder
Wayward Sky
White Day
World of Diving
World War Toons
Xing: The Land Beyond

Pre možnosť pridania komentáru musíte byť prihlásený.

Zaregistrujte sa, alebo použite facebook autentifikáciu


Social Sector
SECTOR.sk na Facebooku

Nové herné videá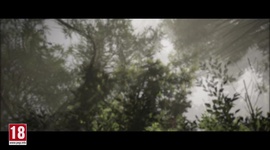 Ghost Recon Wildlands - The Hunt - Special Event Teaser
pridané 12.12. 2017

2