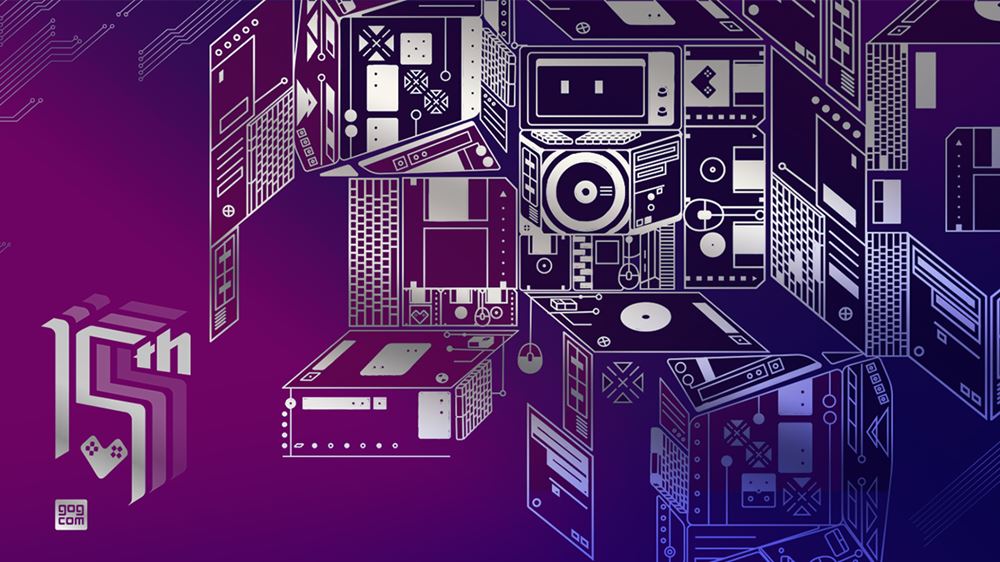 On the eve of its 15th anniversary, GOG, the digital distribution platform known for offering DRM-free games, reflects on its journey and the importance of game preservation. During Gamescom we had a chance to talk to PR manager Gabriela Siemienkowicz, who told us what surprises they have in store for us and shared her insights into the platform's mission and the unique place it holds in the gaming community.
"We internally joke that we're turning into a rambunctious teenager. Sweet 16 is probably going to be very fun for events, but 15 is a chance to reminisce about how much we've done and how far we've come from such a small company," Gabriela began, remembering the days when parent company CD Projekt Red, known for "The Witcher" series, decided to launch GOG. Their vision was to offer DRM-free games, a novel idea at that time. 
Over the years, GOG has been a staunch supporter of game preservation. Gabriela highlighted a recent study by the Video Game History Foundation, which reported an alarming 87% of classic games are at risk of being lost forever. "No other art form is really disappearing as fast as games because of the systems that no longer support them. Our goal is to make games last forever. Especially classics and games from this so-called abandonware and have them available back for users to enjoy."
GOG's commitment is evident in its unique offerings. Gabriela proudly shared, "We have about 150 games that are exclusively available on GOG, including iconic titles like 'Diablo' with 'Hellfire' expansion, and 'SWAT 4'." While they don't aim for exclusivity, the platform takes great pride in rescuing such classics, sometimes even building game builds themselves when developers lack the capacity.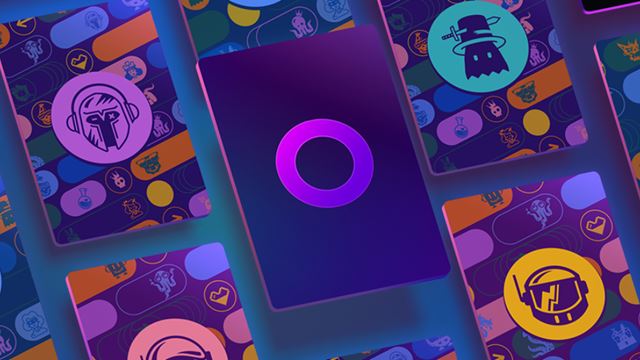 The Freedom of Playing DRM-free Games Offline
Digital Rights Management has been a longstanding debate in the gaming community. Gabriela emphasizes GOG's commitment to providing a "sense of ownership" that no other platform offers. Every game on GOG is DRM-free, allowing players to download, share, and play offline without restrictions. Players have the freedom to play them in their terms, like during a mountain hike, completely offline.
Gabriela mentions how GOG offers a Galaxy client that's packed with features like achievements and cloud saves. Yet, it remains an option rather than an obligation. "Once you download them, they are available offline," she adds. This ensures that players can access their games even when the company's servers face outages.
What's fascinating about GOG's approach is their staunch belief in trust-based relationships with their customers. Gabriela cites low refund rates and a generous 30-day refund policy as proof of their strategy's success, asserting that the company's trust-centric approach began around 2019.
GOG's journey is interwoven with classics. It's heartening to hear Gabriela talk about their origins, starting with iconic games that many of us grew up with. It's not about just nostalgia; it's about preserving these classics for future generations. Their diverse library spans from Heroes of Might and Magic 3 to modern AAA titles like Baldur's Gate 3 and Cyberpunk 2077: Phantom Liberty.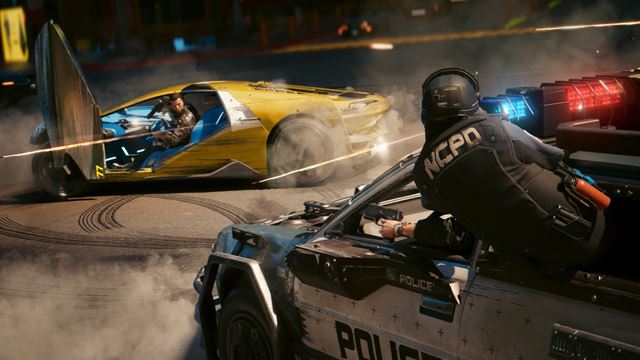 Bringing back classics
This 15th anniversary sees GOG rejuvenate its commitment to bringing 'lost' classics back to life. As Gabriela quips, "We are experts at grabbing and finding those games and bringing them back." She also reveals that GOG will expand its roster with titles from Quantic Dream, including Heavy Rain, Fahrenheit, and Beyond Two Souls. These releases, while not ancient, have already become iconic in the gaming world. To coincide with these releases, they are also launching the eagerly awaited espionage thriller, Cyberpunk 2077: Phantom Liberty. "Hardcore fans of CD Projekt RED will also come to GOG like, this is the CD Projekt family. We want to support it directly from the source, so to speak," says Gabriela.
Beyond the business aspects, Gabriela's passion is evident as she delves into the culture and camaraderie at GOG. There's a genuine love for games and an understanding of their profound impact on players. From casual to hardcore gamers, GOG celebrates everyone's unique gaming journey.
For GOG's 15th birthday, they also invited their partners to join in the celebrations and perhaps pick 15 games to recommend to everyone. Gabriela stresses, however, that these don't have to be classics and it is a subjective matter, "Games are an art form, but art is so subjective." Gabriela and her Polish colleagues are big fans of Heroes of Might and Magic 3, for example, and she jestingly says that it should be mandatory for all.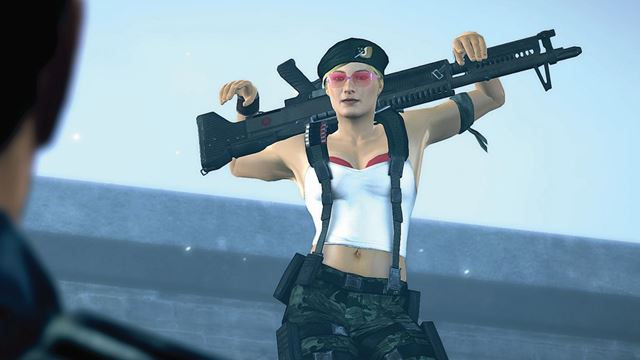 Publishers Don't Need Convincing
The appeal of DRM-free games, which are devoid of any anti-piracy technology, has been steadily growing. But do both players and publishers feel the same? When the topic was broached during the interview, the response was affirmative. With notable titles like the Yakuza series making its way to GOG, and giants like SEGA publishing through the platform, it's evident that there's an increasing appreciation for the DRM-free concept.
"But not every publisher understands DRM-free," noted Gabriela. The commonly held notion that DRM-free would lead to rampant piracy isn't necessarily accurate. "If someone doesn't want to pay for your game, they'll find a way. But offering DRM-free gives players a choice," she added.
In further affirmation of the growing trend, games from esteemed studios like Quantic Dreams, including titles such as Heavy Rain and Beyond: Two Souls, have made their debut on GOG. Major titles from Bethesda, like Skyrim and Fallout 4, and the critically acclaimed Horizon Zero Dawn have also joined the DRM-free catalog.
The game preservation topic has also been gaining traction. Prominent industry figures like Phil Spencer have acknowledged its importance. People are beginning to realize that the loss of games to time is preventable and GOG wants to do their part with PC games.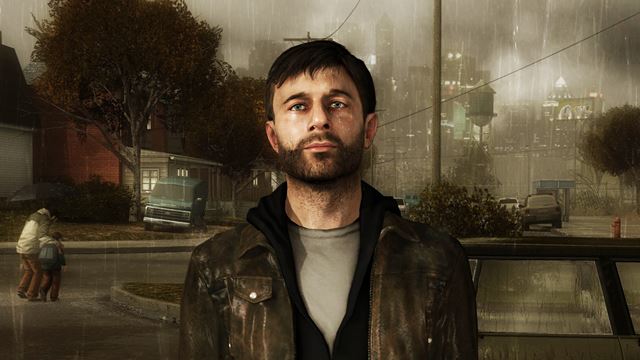 A Nod to the Ukrainian Gaming Community
Recently, GOG conducted a sale titled 'Made in Ukraine' and added the Ukrainian language to its GOG Galaxy platform. We asked, whether it was a strategic move or an act of solidarity.
"I'd say it's both," came the reply. While GOG wanted to extend its support to Ukraine as a Polish company, there's no denying the growing user base and the increasing prominence of Ukrainian games. The release of the highly anticipated S.T.A.L.K.E.R. 2 by GSC Game World is a testament to the Ukrainian gaming industry's capability.
"The release of Ukrainian localization on Ukrainian Independence Day had symbolic importance to us. While we may have rushed the process slightly, there was a unanimous desire to launch on that day, to make a statement," shared Gabriela. Despite being primarily a store, GOG's efforts in supporting Polish foundations and organizations that aid the Ukrainian community are commendable.